PlayCore National Demonstration Site Files
We encourage you to utilize the files below to help celebrate the opening of your new play and recreation destination! These marketing resources can create awareness, support your grand opening, and encourage visitors to share their feedback utilizing your onsite recognition signage.
Grand Opening Files for your sales associate.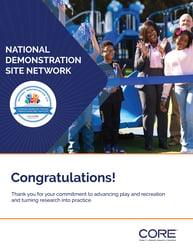 Welcome Kit!
Welcome to the network. Review this document to understand what your participation includes and review some tips on ways to market your site!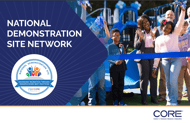 Brochure
Download the brochure to share with colleagues or customers more information about your designation(s) and the impact they will have on the community.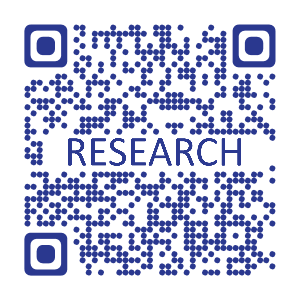 Share the Survey
Use the QR Codes to share the survey to gain information about your site. We will use this to provide you a report once you get to 50 user surveys!