Webinar — Make a Splash: Best Practices for Designing Inclusive Water Play Destinations
Live w/Q&A
September 16, 2021 | 2 - 3:15 p.m. EDT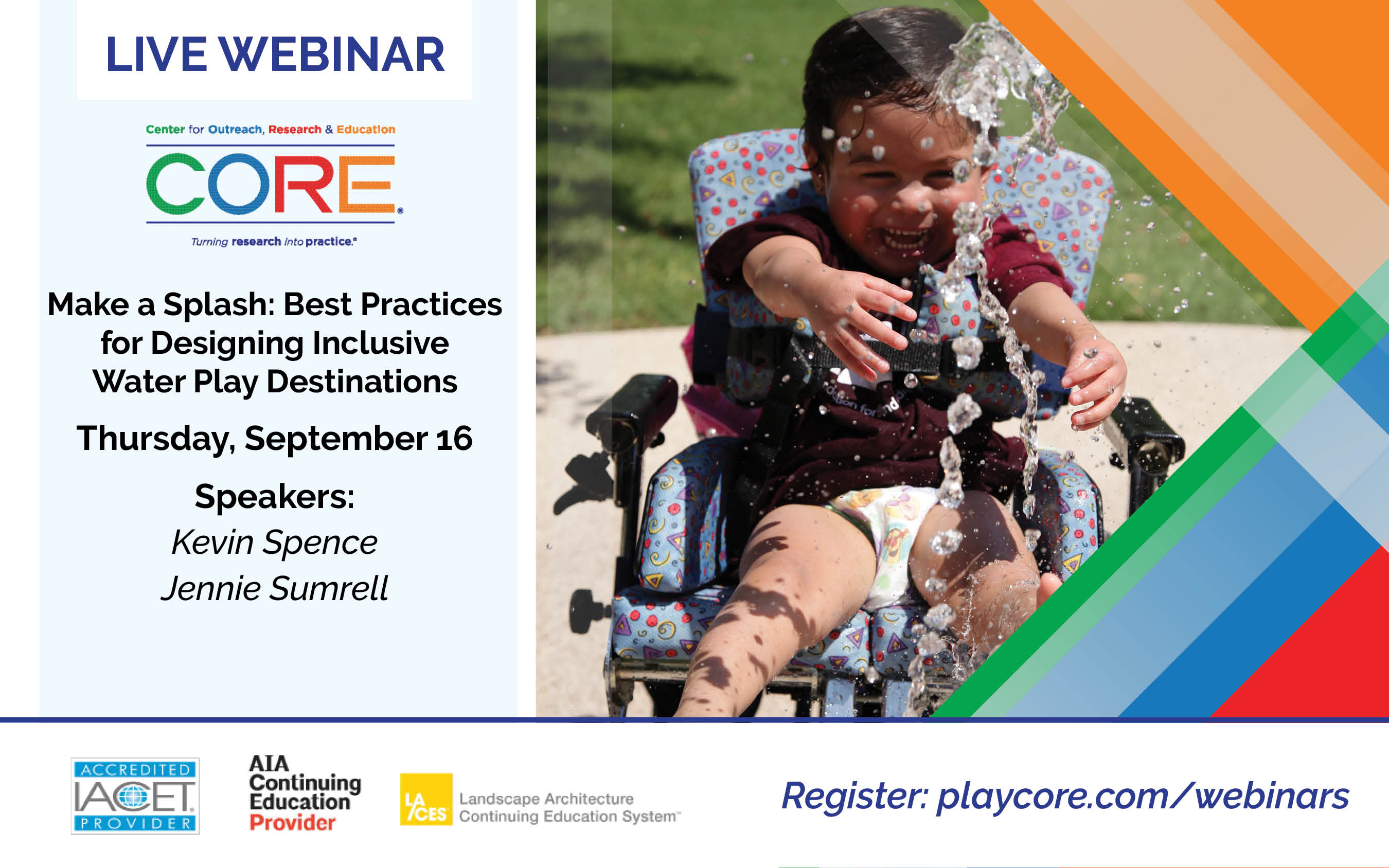 Register for Webinar - Make a Splash: Best Practices for Designing Inclusive Water Play Destinations
Water is a powerful medium that naturally inspires social interactions, offers sensory-rich opportunities, and ignites joyful experiences that enrich the mind, body, and spirit. Celebrate the many research-based health benefits of water and empower communities to effectively make the case for aquatic play destinations for people of all ages and abilities! This session will review design best practices to create multigenerational water play destinations that are more usable, to more people, to the greatest extent possible. By thoughtfully addressing the developmental needs of the whole child, communities can provide meaningful opportunities for physical, cognitive, communicative, social/emotional, and sensory development for all children. Design considerations and implications will be demonstrated through inspiring case examples to help communities champion water play as a valid solution to healthier, happier communities.

Click here for learning objectives.
CEUs for a total of 1 Professional Development Hours (.1 IACET CEU / 1 AIA HSW LU / 1 LA CES HSW PDH)

DISCLOSURE: The instructors of this training webinar are employed by PlayCore and disclose an interest in attendees partnering with PlayCore on their play and recreation initiatives.

Register for Make A Splash - September 16, 2021