Session 3:
Bringing Play Opportunities to ALL Kids Through Play Streets
2020 Scholar Series is in Partnership with The Physical Activity Research Center (PARC)
The Physical Activity Research Center (PARC) is a collaboration of four leading universities building the evidence base for policy changes and practices that will help make physical activity part of everyday life for all children. PARC focuses on strategies that can help children in lower-income communities, often part of African American, Latino, Native American, Asian American and Pacific Islander ethnicity groups, who typically have fewer opportunities to be active. Watch the video to learn more: https://youtu.be/BjGqmsqB2bk
Across the U.S., Play Streets are being implemented in urban areas as temporary street closures that for a specified time period create safe spaces for play; however, these temporary play spaces can be used to encourage active play in rural areas as well. Play Streets are considered one way to address health disparities in children's health and physical activity by providing places for safe play in neighborhoods and communities without access to safe and well-maintained parks and playgrounds. PARC has collaborated with ChangeLab Solutions to develop a resource guide on planning and implementing Play Streets in diverse rural low-income communities, which sometimes lack opportunities for safe physical activity. The guide contains templates and tangible steps to implementing Play Streets in any community as well as case studies illustrating how each of our four community partners created and implemented Play Streets. Drs. Keshia Pollack Porter and Renée Umstattd Meyer will be joined by Mrs. Micah Holcombe who led and continues to lead Play Streets as an Extension Agent within her rural community in central Texas. In addition, considerations for implementing Play Streets during the time of the COVID-19 pandemic will be discussed.
To receive your Certificate of Participation for 1.0 Professional Development Hour/.1 IACET CEU, complete the form that will be prompted after watching the show in its entirety and will direct you to a survey.
Learning Objectives:
Describe what Play Streets are and how they encourage active play.
Identify key steps to implementing Play Streets in their own communities.
Discuss how Play Streets might be added to existing events to encourage activity
Disclaimer: The opinions of the speakers in these events do not necessarily reflect the views of PlayCore and its brands.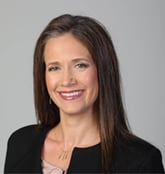 M. Renée Umstattd Meyer, PhD
MCHES Professor, Department of Public Health, Baylor University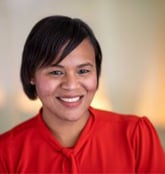 Keshia Pollack Porter, PhD MPH
Professor, Department of Health Policy and Management, Johns Hopkins Bloomberg School of Public Health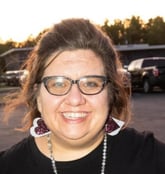 Micah Holcombe
Texas A&M AgriLife Extension Service, Milam County TX Extension Agent, Family and Community Health