Session 2:
Youth Advocacy for Better and Equitable Physical Activity Environments
2020 Scholar Series is in Partnership with The Physical Activity Research Center (PARC)
The Physical Activity Research Center (PARC) is a collaboration of four leading universities building the evidence base for policy changes and practices that will help make physical activity part of everyday life for all children. PARC focuses on strategies that can help children in lower-income communities, often part of African American, Latino, Native American, Asian American and Pacific Islander ethnicity groups, who typically have fewer opportunities to be active. Watch the video to learn more: https://youtu.be/BjGqmsqB2bk
The Youth Engagement and Action for Health (YEAH!) project works nationally with African American, American Indian, Latino, Asian, and Pacific Islander lower-income urban/rural middle schoolers to take an in-depth look at their neighborhood's strengths and weaknesses that are most likely to affect physical activity. Using a group-based program curriculum that is designed to help youth advocate for policy/environmental changes that promote physical activity, youth collect information through small groups and are taught to set priorities for improvements around problems they identify.

YEAH! led to increases in the number of days youth spent being physically active and improved outcomes along with multiple attitudinal and health-related measures among low-income and diverse racial and ethnic minority youth living in different types of geographic locations. Youth also learn how to communicate with decision-makers and to advocate for the changes needed to advance the walkability, safety, and physical activity options in their communities. Additionally, this webinar will touch on the implications of this research for youth physical activity and remote engagement resulting from the COVID-19 pandemic.
To receive your Certificate of Participation for 1.0 Professional Development Hour/.1 IACET CEU, complete the form that will be prompted after watching the show in its entirety and will direct you to a survey.
Learning Objectives:

Discuss how to use the Yeah! curriculum in their own communities.
Identify ways YEAH! increases the number of days youth are physically active
Outline a successful approach to involve youth in advocating for change.
Disclaimer: The opinions of the speakers in these events do not necessarily reflect the views of PlayCore and its brands.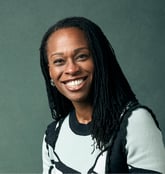 Nisha D. Botchwey, PhD, MCRP, MPH
Associate Professor of City and Regional Planning, Georgia Institute of Technology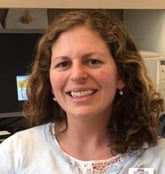 Rachel A. Millstein, PhD, MHS
Clinical Psychologist at Massachusetts General Hospital and Assistant Professor in Psychiatry, Harvard Medical School
Kim Bryan, EdD
Special Education Specialist Glades Middle School, FL
Register to Watch Session 2